Ioannou LLC is a rapidly growing, modern and dynamic law firm based in Larnaca Cyprus, they provide tailored and integrated legal services across a wide range of practice areas to both Cypriot and international clients.
They are recognised as one of the premier firms in the country. Something that helps to set this firm apart is that they are also operating internationally to provide for their client's needs. You can rely on their legal expertise in several different fields as well.
Their values are what makes them stand out offering a full spectrum of legal expertise. They are committed in meeting their clients needs and aim to exceed client expectations.
They can offer a broad scope of practical legal solutions whether you are an individual or an international corporation facing a wide range of complex legal issues.
What sets them apart is not what they offer, but the way they offer it to their clients.They pledge distinctive, client-focused service, commitment to excellence executed with accountability, mutual respect, leadership and integrity.
Corporate and commercial law is one of the most important areas of practice for Ioannou LLC. They have many years of experience when it comes to helping out large corporations. Their services can involve corporate legal advice, tax planning, and much more. When corporations need legal help in any way, they can turn to this law firm to have everything taken care of swiftly.
Civil Litigation
Of course, Ioannou LLC also provides their services to those in need of help with civil litigation. Whether you are experiencing legal issues with contract law or if you need help with debt recovery, this law firm will be there for you. They have many solicitors that thrive in this area of the law.
Criminal Litigation
Those that need legal representation when facing criminal litigation can turn to this law firm. This firm will be able to act as your advocate during any type of criminal litigation situation. The firm has solicitors that will be able to come to your defence and others that are adept at prosecution.
Wills and Succession Planning
Another area where this law firm excels is in wills and succession planning. Drafting a will is something that requires proper knowledge when you want everything to turn out right. These solicitors will be able to draft the will for you as well as offer estate planning advice. If you need a probate solution to set your mind at ease, then this firm is capable of providing the right services.
Company Information
Number of Employees
1-50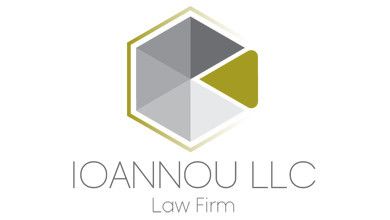 Address & Contacts
Street Address
Spyrou Kyprianou Avenue 32 , Issa Court , Flat/Office: Office 104 , Larnaca 6058 , Cyprus
Contact
Working Hours
now
Normal Opening Hours
Mon:

08:00-13:00

15:00-18:00

Tue:

08:00-13:00

15:00-18:00

Wed:

08:00-13:00

15:00-18:00

Thu:

08:00-13:00

15:00-18:00

Fri:

08:00-13:00

15:00-18:00

Sat:

Closed

Sun:

Closed